The Block
Sutekh

Guest
19 Sep 2019 13:49
#343774
by

Sutekh
"Very few beings really seek knowledge in this world. Mortal or immortal, few really ask. On the contrary, they try to wring from the unknown the answers they have already shaped in their own minds -- justifications, confirmations, forms of consolation without which they can't go on. To really ask is to open the door to the whirlwind. The answer may annihilate the question and the questioner."

-Anne Rice
Please Log in to join the conversation.
Sutekh

Guest
19 Sep 2019 16:20
-
19 Sep 2019 16:22
#343781
by Carlos.Martinez3
Sutekh wrote: "Ever tried. Ever failed. No matter. Try again. Fail again. Fail better." -Samuel Beckett
A coach in high school used to tell me - actually scream at is ... " if you fall - fall forward!"
I still hear him to this day and ol coach Rag ( nick name) is actually one of those voices who lives in my mental council.
Mental council
Those ideas or people or people with ideas that live in your heart or mind with things like "fall forward!" Relatives -hero's - God (s) deities , authors or characters from places or times.
Ya know - things you can't forget? Those guys ! Lol I would put Sam B. In that Group for me.! Thanks
---
Contact The Clergy
Pastor of Temple of the Jedi Order


This email address is being protected from spambots. You need JavaScript enabled to view it.


The Block
Build, not tear down.
Nosce te ipsum / Cerca trova
Please Log in to join the conversation.
23 Sep 2019 00:16
-
23 Sep 2019 00:37
#343840
by Carlos.Martinez3
This video doesn't belong to me. All rights reserved to those who own it and if it expires I do apologize in the future.
There's only a few places this story is shared and it's thanks to technology we got it today to share.
Bubble Trouble
Jay O'Callahan
Master Story Teller
4:06 is where the story begins -
Tell me what ya think my Temple!
This is his page if you every wanna see what he's about. I personally enjoy story tellers. Here at the Temple we don't endorse people or run commercials for things like you tube or peoples pages but I figure I would share this with the Temple. Now, I grew up watching Mr Rogers and as I began to grow up I've had a deep respect for the work he did for others and the little but awesome influence he had in my life. I saw this episode at least once a year it seemed growing up. Figured I share it un officially !!
ocallahan.com/listen-to-a-story
---
Contact The Clergy
Pastor of Temple of the Jedi Order


This email address is being protected from spambots. You need JavaScript enabled to view it.


The Block
Build, not tear down.
Nosce te ipsum / Cerca trova
The following user(s) said Thank You:
Kobos
Please Log in to join the conversation.
Knight
23 Sep 2019 23:43
-
24 Sep 2019 00:25
#343864
by Jhannuzs Ian
Bubbles, troubles BUT something more
My english is not perfect, enjoy the yoda style
Everything I read or perceive I can put into a different frame of reference, attack, learning, nonsense, wisdom, an opportunity ... It always depends on the intention of everyone involved.
Learn to listen
In this case, the intention of the written words? This also makes me reflect on how easy it is to "assume." Maybe this leads me to the phenomenon of "projecting", my expectations, emotions, pains and my past ... In some languages, the way to negate the verb can go to the end, then "I must listen to the idea until the end / listen completely. "
Communication is always a living phenomenon, and the "projection", which I do, can be conscious or unconscious. And they are 4 aspects of the Law of the mirror...
This leads me to think that sometimes my perception filter is regulated by the previous day, by previous joys or previous frustrations, by fights or inconveniences. Or for my openness to continue learning to enjoy life healthily: quality friends solving problems and misunderstandings.
Learning to "clean" the doors of my perception definitely gives me the responsibility to clarify the messages and at the same time "deliver clearer messages". Leaving others completely in charge of my drama or satisfying my expectation is creating an impossible game, where nobody wins.
"I noticed what I said when I heard what someone answered me"
The 5 agreements
1. Be impeccable with your word.
2. Don't take anything personally.
3. Don't make assumptions.
4. Always do your best
5. Being skeptical but remain open
So, by using the same words, it does not mean that it is the same experience for each person.
I think all these issues lead me to the idea that: it is a real waste of energy to create unnecessary battles due to misunderstanding. Selfishness can also position me in the poor game of "others must change," "others should understand me."
Being a bridge of understanding towards peace
, it could sound a romantic idea, but being a person who acts with values, makes me return to the work of contributing to something, to the improvement of my teams, groups, societies ... Being a communicator Sometimes it means being a translator of experiences. As a 3-language student, I realize that "digital translators" are inaccurate. But also when talking with people many times unnecessary discussions are generated by inaccuracies of language, but more because of the lack of desire to understand the world of another person.
So, to close my contribution. This makes me reflect on:
How many problems and sufferings could be avoided if I communicate better? With a little more consideration for the person.
Because my worldview also creates my way of handle the world... With how many filters can I see the situations? Do I have that liberty before create emotions?
I think that one of the problems I see most in my work is that people tend to see "all rain", like a storm. And there are always storms of all kinds, but the wind also makes me move "my ship" to a better place or evolution.
Finally, thinking about
the floating bubbles
and
"take care of the fish"
. My ability to see beauty in the world could also be sponsored by my work of making my "life a winnable game" by creating quality friends and valuable relationships. And if in my internal and external game of life I can express and receive different types of love then I believe that at the end of my life, I could say that it was worth the trip.
Thank you Carlos, also I couldn't stop thinking about the BIG FISH movie, as a reminder of living with magic and creating a family with inspiration.
---
.
♪ ♫ ♪
.
Jedi Master: Rosalyn J
.
Focus, discipline, integriteit, kennis en licht
.
.
My code:
The Force is all, I choose my Focus
Life includes suffering, I am Resilient
The Force include my imagination, I extract Wisdom and Harmony
Life includes adversity, I obtain Knowledge
I respect your Life, lets revitalize our Force while breathing
.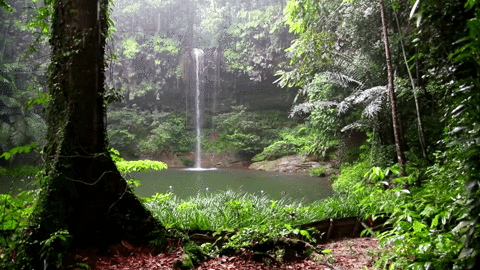 .
Please Log in to join the conversation.
30 Sep 2019 14:40
-
30 Sep 2019 14:44
#343991
by Carlos.Martinez3
An act of kindness

Any act of kindness isn't really small. Rarely to the receiver that is. I often use that very statement " small acts of kindness matter," but all acts of kindness are really "world "movers and "thing "makers and path setters. Think about it-
Acts of kindness - regardless of what we think - big or small- are what changes the "game."
A new hope - in the opening scene when we see Vader chasing what we learned later in R1 was a disk - info- how to take down the D.S. We watch as so many small different acts of selfless begin to almost get caught but then - they don't. From the beginning it would seem that the only HOPE they had was ... getting that info out. By random acts of kindness and by a series of unplanned moments by the skin of what seemed to be some one else's nose- Hope was restored. They lost it a few times but it was when that random act of kindness show up and the plot line ... thickened.
In the really real world, kindness isn't a life and death situation every time and even not a big deal most times. Most times I miss it. The chance.
To choose kindness over what or how we normally react can change things , you thought it was just a small selfless act and nothing would come from it ? Do it ! Change the tide. Be the breath of fresh hope - be that small ping- that sets off the scales of things tword a different result or even just do something different when NOT acting becomes too normal.
Y'alls choice almost always but be it known, no act of Kidnness or any "knightly" type of thing goes out empty. Oh no - even if you don't see it - that small act may be a game changer or a life saver or a 20 part movie in the making. Lol
Choices are ours to make. There are lots.
My hope is that as modern day Jeddist we can come together in our actions and our practices not verbatim or even exactly like each other but —- together - with me.
Force continue to be with you as y'all seek it!
---
Contact The Clergy
Pastor of Temple of the Jedi Order


This email address is being protected from spambots. You need JavaScript enabled to view it.


The Block
Build, not tear down.
Nosce te ipsum / Cerca trova
Please Log in to join the conversation.
Novice
01 Oct 2019 03:31
#344012
by Tetrahedron
Another great Sermon - Acts of Kindness have ripples outward, further than we can see. Thank you
---
"Seek freedom and become captive of your desires. Seek discipline and find your liberty."
― Frank Herbert, Chapterhouse: Dune
"The mystery of life isn't a problem to solve, but a reality to experience."
― Frank Herbert, Dune
Please Log in to join the conversation.
lightscribe

Guest
01 Oct 2019 23:47
#344029
by Carlos.Martinez3
lightscribe wrote:
A thousand thank you s for this one - shared it with the family ! Loved it. Thank you for the encouragement as well! Force continue to be with you as you seek it !
---
Contact The Clergy
Pastor of Temple of the Jedi Order


This email address is being protected from spambots. You need JavaScript enabled to view it.


The Block
Build, not tear down.
Nosce te ipsum / Cerca trova
Please Log in to join the conversation.
07 Oct 2019 14:50
#344165
by Carlos.Martinez3
When masters meet:

When the incarnation of Avalokiteshvara first came to New York America, something interesting is worth noting, defiantly worth repeating and sharing to me. Smiley face.
St. Patrick's Cathedral there were Rabbis, Catholic Clergy - Eastern patriarchs - and everyone else present. The Dalai Lama said " All of your ways are valid ways to expansion of consciousness and illumination."
Almost instantly Cardinal Cook stood up and said "No, we are different. Our religion is not to be confused with these other ways."

That's the story from Joseph Campbell who was there. First hand now, second hand from me to you.

Ain't books cool!

Force continue to be with y'all as y'all and we - seek it!

Pastor Carlos
---
Contact The Clergy
Pastor of Temple of the Jedi Order


This email address is being protected from spambots. You need JavaScript enabled to view it.


The Block
Build, not tear down.
Nosce te ipsum / Cerca trova
The following user(s) said Thank You:
Kobos
Please Log in to join the conversation.